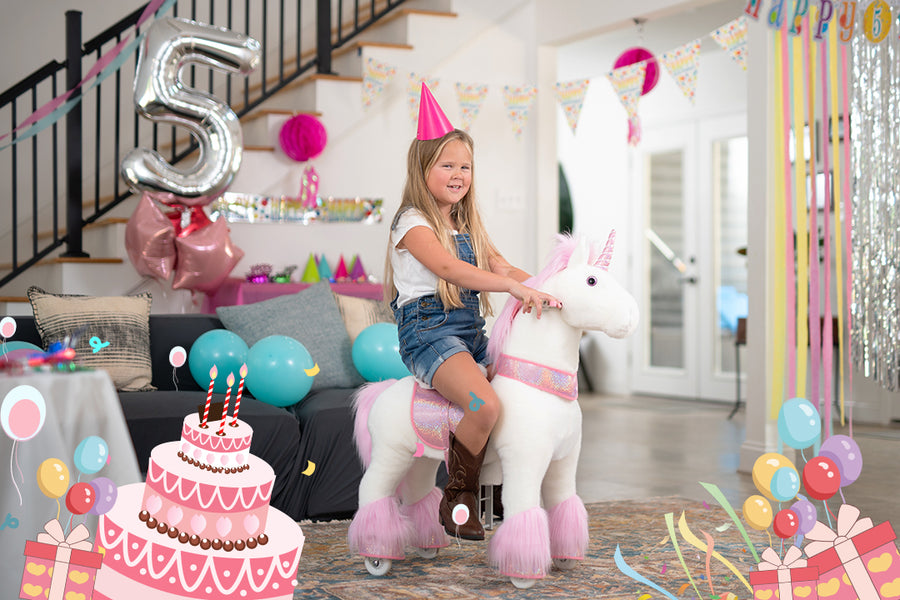 Tales From A Southern Mom
October 20, 2021
If you are looking for the best birthday gift for kids ages 3-9, check out this perfect gift idea of a PonyCycle®.
When you are a grandparent one thing that matters so much to you is your grand kids' birthdays and the holidays with them. You want to get them gifts that mean something to them at the point they are in their life. I was lucky enough to find a perfect gift for my granddaughter Delilah!
Because she always has wanted a pony of her own, we knew that would be the gift that would make a great impact on her, however living in the suburbs that just was not a feasible option.  She loves to move, dance and to keep moving no matter what, so imagine how excited we were when we found a Pony Cycle ride on horse for her! Having the best of both worlds of keeping her moving and not having to feed (or clean up after) a real pony.
A Wow Gift
PonyCycle® ride on pony is the next best thing to a real pony. It rides like a real pony. It doesn't require any batteries or electrical power. They are actually kid powered!  The motion of the child's legs and feet pushing on the pedals creates the momentum to move the pony forward. 
Scroll down to check the video of how it works 👇
When her party came along, we were so excited to give her the Pony Cycle and honestly, she was over the moon excited about it. 
There were reigns, and pedal extenders, but most of all, what Delilah cared about was that Nana and Papa got her a pony!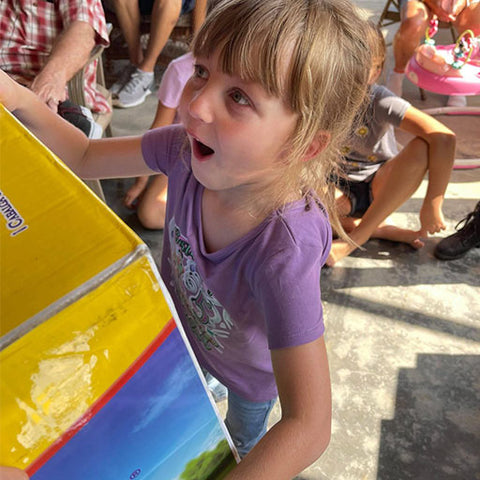 Features of Model U 2021:
BRAKES – The PonyCycle® is now designed with a hand brake. The hand brake brings the pony to a secure stop. This hand brake is a tremendous breakthrough among the mechanical ride on horses.
REALISTIC SOUNDS – The PonyCycle® horse now has realistic electronic neighing and galloping sounds. So when kids press the button on the pony, their horse sounds like a real pony.
UPDATED WHEELS – The wheels on the new PonyCycle® are upgraded for a smoother and silent ride. This makes the pony more stable to ride.
NON-SLIP PEDALS – The pedals on the PonyCycle® are now non-slip. Making it easier for kids to keep their feet on the pedals.
Optional Pedal Pads – You can purchase pedal pads to help kids reach the pedals easily. It increases the foot reach by about 3cm in height.
Optional Reins – You can purchase reins to help kids feel more like riding a real pony.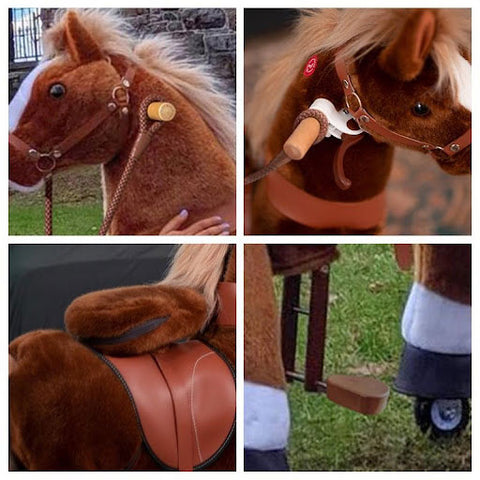 Every child at the party could not wait for their turn to ride her special pony. The Pony Cycle was an amazing gift for her, and we were so impressed with how life like it looked, how soft the fur was and of course by how easy it is to ride while being safe for her.
The ride on horse is being used by all of my grandkids now, and everyone loves to ride it around the yard, around the house and of course down the street!  So many families have come out and asked about it, and all of them want to know where we got it.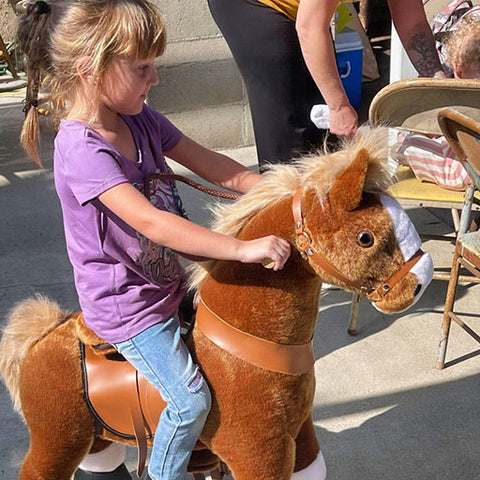 If you have a child on your holiday wish list or a child who has a birthday coming up, I cannot recommend this Pony Cycle enough. It is cute, it is fun and most of all it is so well loved by the kids!
Don't miss your chance to get your favorite child a perfect gift!