PonyCycle® is designed for children ages 3 to 12 years. It has three sizes, Size 3 is for age 3-5, max load capacity is 25kgs; Size 4 is for age 4-8, max load capacity is 40kgs; and Size 5 is for age 7-12 years and up, max load capacity is 80kgs.
When selecting a kids PonyCycle®, a child inseam and their height should both be taken into consideration in order to get the best fitting PonyCycle®.
Here are the PonyCycle® product dimensions in details.
Model U Product Size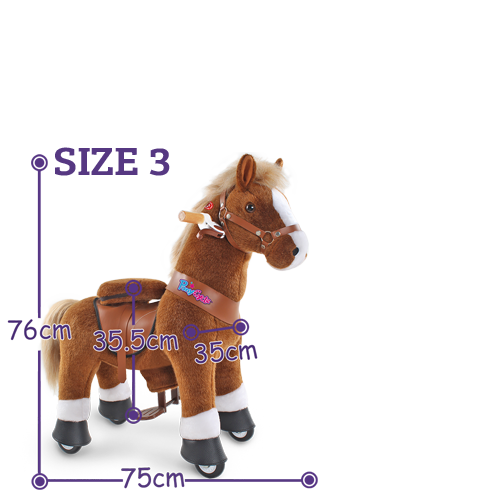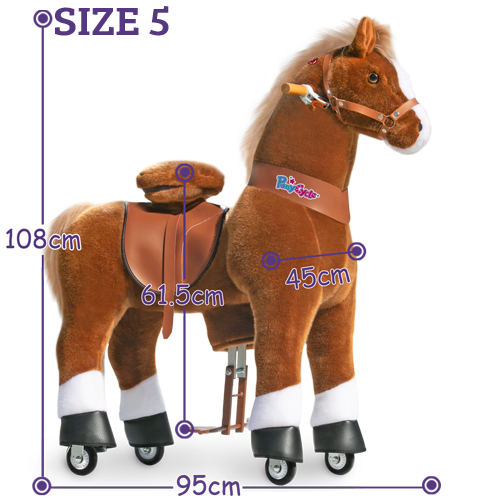 Model K Product Size
PonyCycle® ride on horse toy and unicorn ride on toy make kids dream come true! No baterries, kids powered! Gallop into a wonderful adventure. PonyCycle® rides like a real pony, it's best birthday and holiday gift for kids ever!
Know more about how to choose a PonyCylce® size for your little one, getting your child a PonyCycle® ride-on toy will give them a new and fun reason to explore the world. They not only enhance their physical fitness from the exercised but also improve their coordination and motor skills. 
Know more about:
Which Size PonyCycle® Should I Get?
PonyCycle® Larger Model U Size 5?